Why Polycarbonate?
Isn't Perspex or Acrylic just as good?
Polycarbonate windows have many advantages over glass and Perspex alternatives.
Polycarbonate has a mass density of 1.21kg/m3, just under half that of glass at 2.5kg/m3.
Polycarbonate is shatter resistant, unlike glass, Perspex and other acrylic derivatives.
Polycarbonate is 250x stronger than glass and considerably stronger than Perspex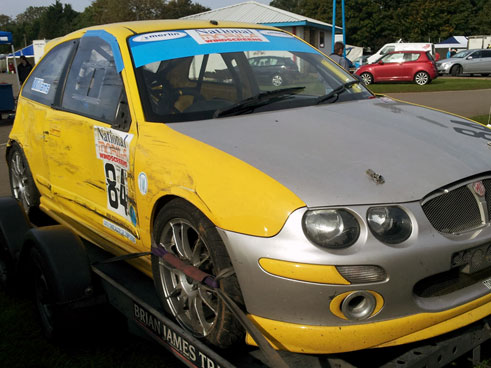 Safety is paramount when racing. Polycarbonate windows remove the risk of sharp glass or acrylic/perspex splinters filling the cabin in the unfortunate event of an accident.
Below is a strip of 4mm polycarbonate crushed sideways in a vice. No heat was used to aid bending. Polycarbonate reacts by bending and creasing, demonstrating it's incredible shatter resistance.